WHAT IS BUSINESS OPTIMIZATION?
Think of your business as a vehicle. You need to care for and maintain the different components to keep it reliably running. The business optimization program will tune your business engine. Our focus is on the following 6 areas, or cylinders: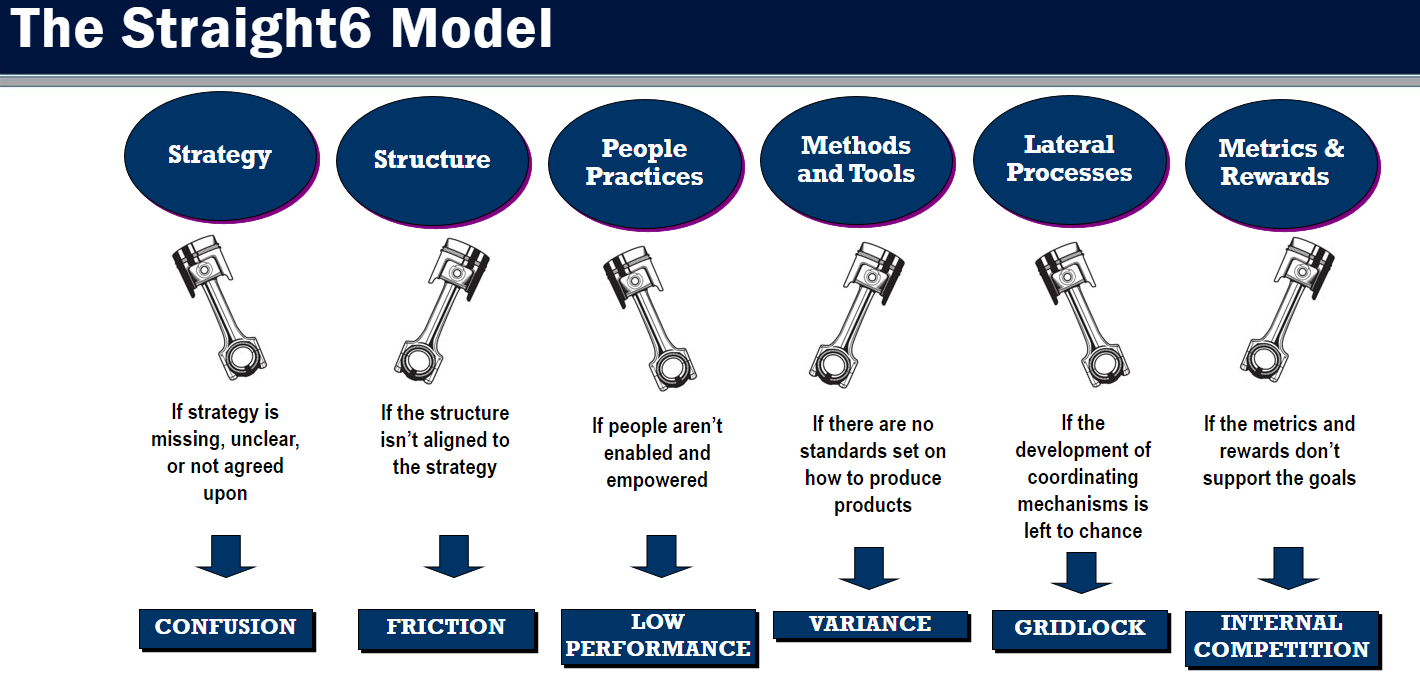 Often manufacturers understand their business challenges and what is not working in their production, but don't have the tools to diagnose or trouble shoot their vehicle. To help identify the specific pain point, determine the root cause, and determine how they impacts their performance, we offer a free self-assessment to help bring clarity to the "pain", the causes in a manner that uncovers the root cause, and most importantly the plan that will improve and optimize the business.
ASSESSMENT DETAILS
54 question online assessment
Anonymous self-assessment
The assessment takes roughly 9-13 minutes to complete.
Survey is intended for senior leadership and management employees who have a supervisory role.
Company will get a project plan with executable items for improvement.

THE REPORT-OUT & STEPS
Report-out will take approximately 2 hours and will be scheduled for 2 weeks after assessment link is sent.
Anyone that completed the assessment is encouraged to attend – in person is preferable, however we can accommodate remote if necessary.
We will begin with an overview of the model and then review your heatmap. The heatmap will also be made available to you a few days in advance. Recommendations will be sent following the report-out.

HOW WE HELP COMPANIES
The following four-minute video explains the Impact Dakota Business Excellence Optimization model. Please join us for a few minutes to see how we can help your company!



If you would like to learn more; please contact Impact Dakota, or click here to schedule an assessment.
Latest Success Stories
Impact Dakota Blog