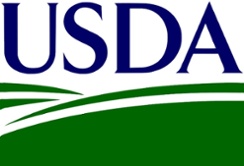 USDA Rural Development
Rural Energy for America Program
Renewable Energy & Energy Efficiency
The REAP program is available to small, rural businesses for making energy efficiency improvements to reduce their energy consumption; or for the purchase and installation of renewable energy systems.
Click here for a brochure with more details.
Applications can be accepted at any time. There are two application deadlines for grant requests of $20,000 or less (March 31 and October 31); and, for all other grant sizes it is March 31.
For more information, please contact Grady Borth, USDA rural energy coordinator. His email is grady.borth@nd.usda.gov or 701-530-2047.
---
Rocky Mountain Trade Adjustment Assistance Center
TAA for Firms
The TAA for Firms is a federal grant program funded through the Economic Development Administration (EDA), US Department of Commerce. The program is available to manufacturing firms headquartered in the U.S. The RMTAAC staff will work with manufacturers at no cost to determine eligibility for grant funding. Specific requirements to qualify for assistance include a decrease in sales or production and employment, as well as business lost to foreign competition.
Click here for a brochure with more details.
---
Federal Grants

Find and Apply for federal grants www.grants.gov
---
Upcoming Events
Impact Dakota Blog