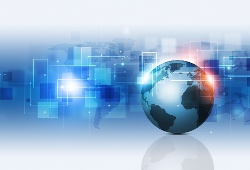 As the owner, leader, manager or supervisor, what are the burning questions keeping you awake at night?
Who will run the company when I'm gone?
Why can't we sustain our process improvements?
Why do we have high employee absenteeism and grievances?
It takes too long to get our new hires productive, what can I do?
Do I have the skilled people to effectively lead our continuous improvement efforts?
Can my employees lead effective Kaizen events and successfully implement the improvements?
Impact Dakota will find answers and customize solutions to address your questions. Our staff includes experts in the manufacturing industry, having years of hands-on experience at all levels of an organization. In addition, we have access to over 1,200 industry experts through the Manufacturing Extension Partnership Network across the country. We will work with you to analyze the underlying issues, design your solution, assist in the implementation, measure your success and provide ongoing support to sustain your results.
Click on any of the main topics below to see the foundational services we offer for customization:
We encourage you to explore our website to learn more about how our services can help you to sleep at night.
Please feel free to email us with any questions you may have.
Upcoming Events
Impact Dakota Blog