Lean 101 Workshop
10/12/2023 9:00 AM - 10/12/2023 4:00 PM Valley City, ND


REGISTRATION IS CLOSED

...If you are interested in attending, please contact Laurie at lauries@impactdakota.com.
---
Don't miss out on this introduction to the Top 10 Lean Tools!
Location
Valley City, ND
Regional Technology Center, 415 Winter Show Road SE
Training Lab (south side of the building)
Time
9:00 a.m. - 4:00 p.m.
Cost
$335/person (includes lunch and materials)
Deadline
October 5, 2023

During this one-day Lean overview, you will learn about the Top 10 Lean Tools, C4/A3 Idea Generation, Problem Solving, and participate in a Lego Simulation.
Lean Manufacturing
Facility Layout and Flow
Kaizen
5S Workplace Organization
Value Stream Mapping
Kanban/Materials Management
Problem Solving
Set-up Reduction/Quick Changeover
Standard Work
Total Productive Maintenance

About the Presenter: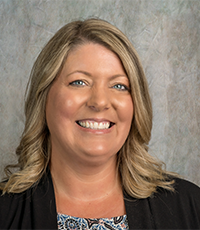 Wendy Hauff, is a Manufacturing and Quality Engineering Professional with 20+ years of Process Development, Continuous Improvement and Project Management experience.
She has spent her professional career working in Aerospace and Defense industries concentrated in Avionics and Cargo; recently moving into Aerial and Compact Equipment with a process focus on Assembly, Fabrication, Welding, Paint, Material Management, Inspection and TPM.
Wendy has experience in leading larger teams as well as leading smaller teams of skilled business professionals while monitoring and measuring KPIs, conducting audits, working in cross-functional teams, and driving Continuous Improvement Projects, Kaizens, and Rapid Improvements.
She has worked closely with Plant Managers, Supervisors, Quality and Manufacturing groups to drive change with a focus on improving SQDCs utilizing DMAIC, A3 and PDCA methodologies utilizing LSS tools related to VSM, 5S and SW. She provides a focus on Training and Development as well as closing the gaps on Strategic planning leading to profitability.
Wendy received her BS in Aerospace Engineering, from Embry-Riddle Aeronautical University, Arizona. She is a trained six sigma black belt, lean manufacturing practitioner and trainer as well as a quality management system auditor.
For more information please contact Wendy at 701-425-4036 or wendyh@impactdakota.com.
Upcoming Events
Impact Dakota Blog